Games have been around for decades, but their popularity in recent years has increased fourfold. The gaming industry continues to evolve each day, leaving no stone unturned so gamers can enjoy the best of everything. It is estimated that the gaming industry will amount to $268.8 billion U.S. annually in 2025. It is safe to say that the gaming sector is bigger than the movie sector in terms of revenue.
In the gaming world, every gamer covets the finest devices so they can play exclusive and popular games. There are many devices and gadgets that you can choose to take your gaming experience to next level. However, most gamers are confused between gaming PC and consoles. As they are the most popular devices that are considered to offer incredible gaming experiences.
So, if you love playing games, then the biggest decision you have to make is to choose between a gaming PC or a console. You need to consider a lot of factors before you decide on something as each has its own set of positives and negatives. But, the most basic requirement is your budget limitation.
If you are confused between the two, then read this blog and decide for yourself. We have evaluated both sides, so you can make the perfect decision. Let's dive in!
The Revolution of the Gaming Industry
The popularity of games has exploded over the past several years. The gaming development took place in several phases, considering its importance and popularity among the masses. Moreover, today virtual reality has also made its way into this industry, thus it is all set to grow in the coming years.
As technology improves, you can play games in several ways and keep yourself entertained for a long time. Back then, people did not even have the option of choosing a gaming console or an advanced gaming PC. However, gaming PCs and consoles are getting popular as they offer a better gaming experience to us. Both can enhance your gaming experience, but ultimately it comes down to your gaming needs.
Reasons to Choose a Gaming PC
Major considerations to remember while choosing a gaming PC are listed below.
Extensive Gaming Library
If you cannot get enough of the games, then you should choose a PC. This is where gaming PCs have a huge advantage as they offer a plethora of games that you can play. They also have a better selection of MMO, MOBA, action, and strategy games. These games can keep you entertained for a long time, and you will always have something to play. You can even play famous games online without having to purchase them. They are a great option as they can be played on new gaming PCs or even old ones.
If you want a smooth online gaming experience, just ensure you have a high-speed internet connection. With a stable connection, you can not only access the vast gaming library but also enjoy your games without any lag. Otherwise, one can get frustrated if the game freezes right in the middle of an intense battle.
We suggest choosing a fiber-optic internet connection as it is an advanced type of broadband tech. If you are looking for a provider that offers this type of internet connection in America, then you should go for MetroNet. Its internet speeds can reach up to 1 gigabit per second, so you will always have access to a stable and fast connection. Click here to learn more about MetroNet packages and services.
Lesser Cost
If you want to play games without breaking the bank, then you should choose gaming PCs. There is no need to buy the latest model or expensive gadgets to entertain yourself. Once you have saved enough money, you can upgrade it for a better experience.
You can play free games at lower prices, unlike gaming consoles, but you must purchase the latest games. Even if consoles are affordable, people have to purchase the games they want to play.
Moreover, on PCs, you can play any game if it was released years back, so you will always have something to play. As it offers better backward compatibility.
Freedom to Choose Controls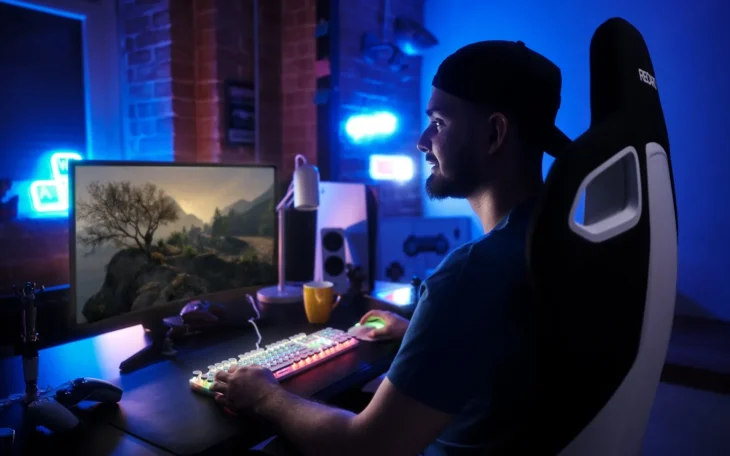 If you choose a gaming PC, then you have the freedom to choose how you play your games. Most people prefer to play with a mouse and keyboard. Even with a keyboard, you can adjust the keys as per your comfort. This can offer more control and accuracy. Moreover, you can even use controllers and a joystick to play games.
Decorate It
If gaming is your passion, you can decorate your PC to make it truly look like it is yours. There is a wide variety of tools and exclusive gadgets that you can buy. One can purchase wireless or virtual headsets to enhance their gaming experience or add PC bling lights or fans to give it a personalized look.
Reasons to Choose a Gaming Console
Several considerations to keep in mind while choosing a gaming console are listed below.
Ease of Use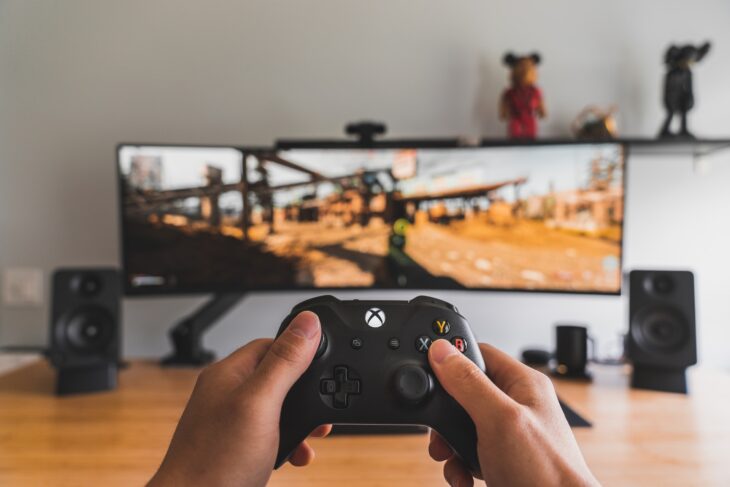 The major benefit of choosing a gaming console is that it is portable and quite easy to use. Unlike PC, it requires minimal maintenance and does not take time to set up. Moreover, you can keep playing games without worrying about upgrading your hardware. As the manufacturers build them with necessary systems requirements. So, if you are looking for such a system, then a gaming console is your option.
Better Longevity
If you purchase a gaming console, such as PlayStation or Xbox Series, then you do not have to purchase another console for several years. As console games have a large user base, several gaming console models support them.
Exclusive Games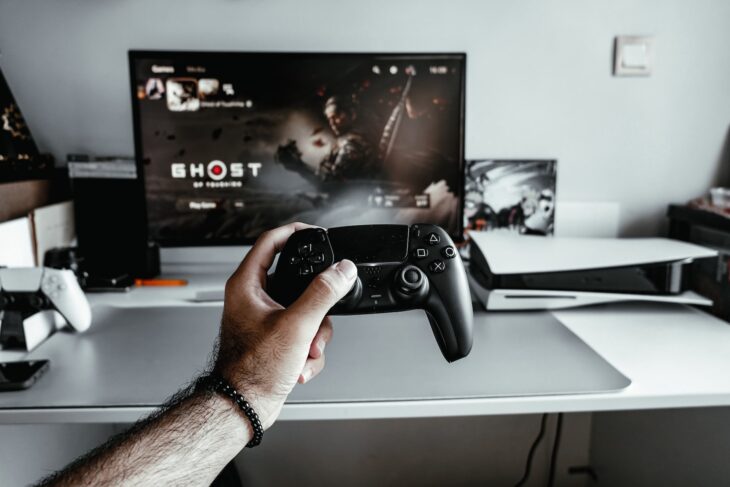 If you are a gaming freak, then you might know that the exclusive games that gaming console offers are not available on PCs. Many video game franchises do not allow its copyright. So, even if you can have access to a vast library on a gaming PC, you cannot play popular and exclusive games.
Suitable to Play Anywhere
A gaming PC requires a designated desk and a small space where you can sit and play games. So you are restricted from playing the games in that space by sitting in one place. However, a gaming console is could be placed near your TV, and you can sit comfortably anywhere you want to. The advanced controllers do not even require a wire connection as they have sensors. Moreover, they are small and light enough to be carried around, so playing games is not a struggle.
To End Things Off
Today, gamers have the options to choose from either PC or console gaming. As each has its own merits and demerits, it can be quite difficult to choose one. As PC and gaming consoles have become highly popular, one needs to consider several factors before making any decision. Thus, at the end of the day, it is all about personal preference and what better suits your gaming needs. Do not make any decisions out of impulse. Otherwise, you might regret it later. Always consider your budget and weigh the pros and cons. We hope this blog will help you understand which one you should opt for.