Hand eczema is a common skin condition that affects many people. It can cause redness, itching, and even blisters on the hands.
While it may seem like an unavoidable problem, there are treatments available to help reduce symptoms and prevent flare-ups from occurring in the future. This article will explore the causes of hand eczema, its associated symptoms, and treatment options available for those who suffer from this condition.
Additionally, strategies for preventing further episodes of hand eczema will also be discussed to ensure long-term health and comfort.
Causes of Hand Eczema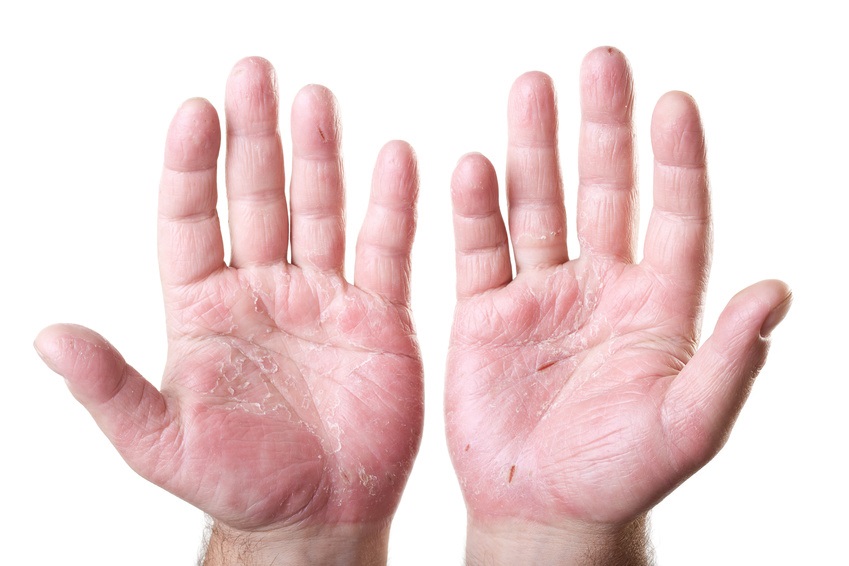 Hand eczema, also known as hand dermatitis, is a type of skin condition that can cause redness and irritation on the hands. This common form of eczema often results from contact with irritants or allergens such as detergents, solvents, soaps, and cosmetics.
In some cases, it can also be caused by extreme weather conditions like cold temperatures or humidity. Other potential causes include genetics, stress, and certain medical conditions such as thyroid disease. Some people may even develop hand eczema due to an underlying autoimmune disorder such as psoriasis or atopic dermatitis.
Regardless of the cause, proper diagnosis and treatment are essential for relieving symptoms and preventing further complications.
Symptoms of Hand Eczema
Hand eczema is a common skin condition that causes redness, itching, and flaking of the hands. Symptoms can range from mild to severe and may include dryness, cracking, blistering, swelling, and oozing.
In some cases, painful cracks in the skin may form that can lead to infection if not treated properly. Other symptoms of hand eczema can include discoloration or darkening of the skin as well as thickening or hardening of the areas affected by eczema.
If left untreated, hand eczema can cause permanent scarring on the hands which makes it important to seek treatment when experiencing symptoms.
Treatment Options for Hand Eczema
When it comes to treating hand eczema, there are a variety of options available. Topical corticosteroids such as hydrocortisone cream can be applied directly to the affected area for quick-acting relief from itching and inflammation.
Other topical treatments like calcineurin inhibitors have been found to reduce symptoms with fewer side effects than traditional corticosteroid creams. Light therapy is another option that involves exposing the skin to UVA or UVB light regularly to slow down excessive skin cell production and reduce redness, scaling, and swelling. Oral medications may also be prescribed by your doctor if other measures fail.
These include antihistamines for controlling itching and antibiotics for bacterial infections caused by scratching open lesions. Finally, lifestyle changes such as avoiding harsh soaps or chemicals, wearing gloves when cleaning dishes or using chemicals, keeping fingernails short, and moisturizing often can help keep eczema flare-ups at bay.
With proper treatment including both medical intervention and home remedies, most cases of hand eczema can be managed successfully over time without major disruption in daily life activities
Conclusion
Eczema, or hand eczema, is a skin condition that can cause redness, itching, dryness, and cracking of the hands. There are many different causes for this condition ranging from environmental factors to allergies and irritants.
It is important to identify the cause to determine the best treatment option which could include topical creams, oral medications, or light therapy. While these treatments may sometimes help manage symptoms temporarily, it's important to remember that they may not always be effective; sometimes eczema cream for hands can work one time but not provide any relief at other times. Therefore those suffering from hand eczema need to take all necessary precautions such as avoiding potential triggers and choosing appropriate clothing materials while also seeking professional medical advice if needed.