Diabetes also called diabetes mellitus, is a term for a group of metabolic diseases that last for a long time and cause the blood sugar level to rise. Insulin is a hormone that is made by our bodies. It lowers the amount of sugar in our blood. Diabetes mellitus, characterized by increased blood glucose levels, is caused by either inadequate insulin production or improper insulin utilization. Without treatment, this can hurt many organs, like the nerves, eyes, and kidneys.
What does type 1 diabetes mean?
When a person has type 1 diabetes, their pancreas cells stop making insulin. These cells are known as beta cells. The name "juvenile diabetes" comes from the fact that the disease is most often found in younger people, like kids and teens.
Secondary diabetes is a condition that is similar to type 1 diabetes, except that the beta cells in the pancreas of people with secondary diabetes are killed by something other than their immune system. This can happen when the pancreas is sick or hurt.
Insulin is a hormone that helps move sugar, which is also called glucose, into your body's cells. Your cells use it as fuel.
When beta cells are damaged by type 1 diabetes, the process gets messed up. Because you don't have enough insulin to do its job, glucose can't get into your cells. Instead, it builds up in your blood, which makes your cells not get enough food.
Insulin production decreases or stops entirely as a result of pancreatic cells being destroyed by an autoimmune process. Insulin shots are necessary for people with type 1 diabetes to maintain normal blood sugar levels. Type 2 diabetes is one of the most frequent forms of diabetes in people under the age of 30, and it can affect people of any age.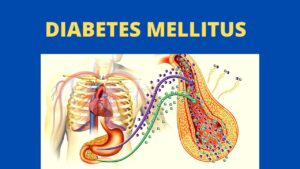 What is Type 2 Diabetes?
Diabetes type 2 is a condition that lasts a person's whole life and makes it hard for the body to use insulin properly. Insulin resistance is something that people with type 2 diabetes often have.
People who are in their middle years or older are more likely to get this type of diabetes. Adult-onset diabetes used to be called "adult-onset diabetes." But kids and teens can also get type 2 diabetes, which is mostly caused by being overweight as a child.
Most people with diabetes have type 2, which is the most common type.
Diabetes type 2, also called diabetes that starts in adults and happens when the body stops responding to the effects of insulin. This makes the blood sugar levels rise. When a person has this condition, their pancreas does make insulin, but either not enough of it or the insulin doesn't work right. Even though it usually happens to people over 40, it can happen to younger people as well. To control type 2 diabetes, a person needs to make some changes to their lifestyle, such as eating and exercising better and staying at a healthy weight.
Prediabetes
When a person's blood sugar level is higher than usual but not high enough to be diagnosed with type 2 diabetes, this is called prediabetes. Risk factors include being overweight, not being active, having a family history of the disease, getting older, having high blood pressure or cholesterol, and, to a lesser extent, one's race.
Gestational diabetes
Gestational diabetes is marked by high blood sugar levels during pregnancy. This is caused by hormones released by the placenta that stops insulin from working. There's a chance that they won't have any of the signs of diabetes. You should read our article, recognize gestational diabetes before it gets worse, on gestational diabetes if you are willing to know about Gestational diabetes.
Important Knowledge about Diabetic Mellitus
Diabetes mellitus is a metabolic disease that has the most serious effects on the pancreas. Because of this, the body can't use the energy it gets from food in the right way, which leads to a lot of sugar in the body. When this goes on for a long time, it can hurt organs and cause a lot of other dangerous things to happen. There are no clear reasons why people get diabetes, but some things about a person's DNA and how they live their lives make it more likely that they will get it. 
Diabetes mellitus is so common these days. Also, it has many of its types as well. Type 1 diabetes happens when the pancreas doesn't make enough insulin, which is a hormone that helps the body use sugar. Type 2 diabetes happens when the body becomes resistant to the insulin that is already in the body (Type 2). If a woman who has never had diabetes before gets pregnant, she may develop gestational diabetes, which causes her blood sugar to rise more than it should.
Diabetes mellitus symptoms in males
The diabetes can lead to a number of symptoms that only affect men, such as impotence and a loss of muscle mass or strength.
Diabetes mellitus symptoms in females
Some of the symptoms of diabetes that only women get are UTIs, yeast infections, and dry, itchy skin. Different kinds of diabetes in women can cause a wide range of symptoms. Here are the most common ones.
What are the possible symptoms of diabetes mellitus?
Doctors and other medical experts still don't know why some people get diabetes mellitus. Here we would let you know about the diabetes mellitus symptoms.
Diabetes can be passed down from one generation to the next if someone in the family has had it before. If you or someone in your family has had diabetes in the past, you are more likely to get gestational diabetes yourself. Autoimmune diseases, in which the immune system mistakenly targets healthy tissue and organs within the body, are another potential source of diabetes. 
When the pancreas stops producing insulin, it causes type 1 diabetes, an autoimmune disorder. The likelihood of contracting it increases over time. Blood pressure that is too high or too low, or levels of cholesterol or triglycerides in the blood that are too high or too low
Note that sugar isn't always the main cause of diabetes. Eating a lot of sugary foods will definitely lead to tooth decay, but it won't cause diabetes on its own. If you eat a lot of sweet foods, you could get diabetes.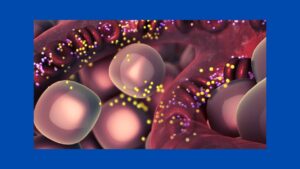 What are some possible dangers of having diabetes mellitus?
Diabetes makes people more likely to have a wide range of other serious health problems, which makes it harder to take care of the disease. One of these is high blood pressure, which, if not taken care of, can hurt organs and tissues all over the body. We can, thankfully, stop problems from happening by getting the right treatment and making the necessary changes to our lives.
Diabetics need to take care of their feet because they are one of the most vulnerable parts of their bodies. Because blood vessels get older and weaker over time, blood flow to these tissues slowly decreases. This makes it take a long time for any damage to these tissues to heal. Most of the time, it leads to gangrene, and when that happens, sometimes the only way to treat it is to cut it off. Care for diabetic feet is something you can learn more about here.
Even if someone has diabetes, they can still live a healthy life as long as they keep an eye on and control their blood sugar levels. With the right choices in life and the right medicines, many people can live long, healthy lives.
What is the treatment of diabetes mellitus?
Diabetes mellitus has no cure. It is a long-term condition that may be best-taken care of by keeping the blood sugar level at a healthy level. But care must be taken to make sure the sugar levels don't drop too low, as this is a more dangerous situation that could be fatal. Continue reading to know all the possible diabetes mellitus treatments.
Diet
You should eat a healthy diet that is high in freshly cooked fruits and vegetables and low in processed and fast food. Eat a lot of fiber and cut back on the amount of sugar you get from hidden sources. Here, you can find out more about the best choices for diabetics.
Exercise
To take care of diabetes, you need to pay close attention to this and other important details. Taking a daily stroll for just 30 minutes can have a significant impact on blood sugar levels. It's not just walking that helps you get in shape; yoga, dance, swimming, and aerobics are all fantastic options too.
Weight Loss
In order to keep the disease under control, a person needs to lose weight. It also improves the health of the organs, lowers the amount of cholesterol in the body, and lowers the pressure on the system.