A medical or therapeutic diet is one way to help take care of or treat a medical condition. One example of this type of eating plan is the keto diet for epilepsy. Doctors often recommend a ketogenic diet for kids with uncontrolled epilepsy that can't be treated with medicine.
The ketogenic diet is characterized by a high amount of fat, a moderate amount of protein, and a very low amount of carbohydrates (carbs). A ketogenic diet is usually made up of 70–80% fat, 20–30% protein, and 5–10% carbohydrates.
Many children and some adults with epilepsy have found that the ketogenic diet for epilepsy, also called the KDE, helps them control their seizures better or even stops them completely. The keto diet for epilepsy is the best way to treat some kinds of epilepsy.
What ways can a ketogenic diet help treat epilepsy?
Epilepsy patients of all ages, even babies, are often told by doctors to follow the ketogenic diet. Adults often don't like ketogenic diets because there aren't many food options.
The ketogenic diet has also been used to treat Alzheimer's disease and autism spectrum disorder, both of which are brain disorders.
People with Type III diabetes and people who are overweight may benefit from the ketogenic diet. The ketogenic diet is low in carbs and high in fat. It may help people with diabetes control their blood sugar and lose weight.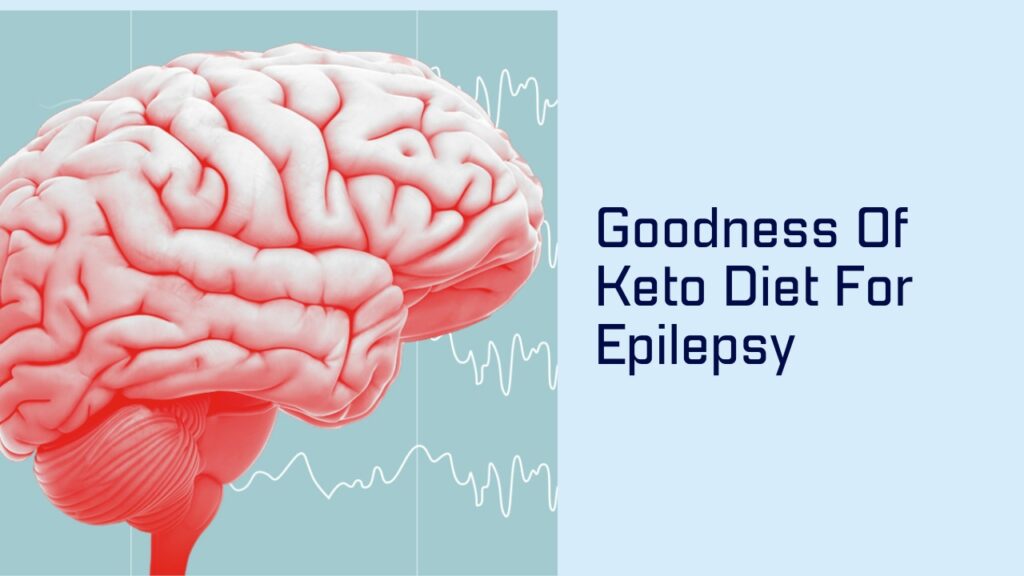 What does it mean by ketogenic diet?
The ketogenic diet is a way to stop seizures by eating a lot of fat and not too much protein or sugar. Ketones are easy to get to the brain because they (mostly) dissolve in water. Fatty acids are a source of energy for the brain, but ketones are a much better source.
It's possible that the traditional requirements that the KDE be started in a hospital and that the patient fast for the first one to two days have changed.
Studies show that a third of children with epilepsy who follow the ketogenic diet will have fewer seizures by at least 90%, and another third will have fewer seizures by between 50% and 90%. At this rate, the ketogenic diet starts to work. This is shocking because these are usually the people whose seizures can't be stopped with medicine.
Also read: The Positive Effects Of Safflower Oil On Health
How can the ketogenic diet help people who have seizures?
The ketogenic diet has been used to lessen how bad and how often seizures are. It's still not clear how the seizures are kept under control. The low sugar and high-fat parts each have their own effect on how "excitable" the brain is, which makes it less likely that seizures will happen.
The effects on the body of the ketogenic diet
When you start a ketogenic diet, your body's metabolism starts all over again. You can thank the carbs (sugars and starches) in your diet for giving you most of the energy you need every day. The keto diet for epilepsy teaches your body to burn fat for energy by cutting back on carbs.
When your child starts a ketogenic diet, what should you expect?
It takes time to switch to a ketogenic diet. When the diet starts, it's likely that your child will need to stay in the hospital to be watched. The hospital may have a neurologist, a dietitian, and a nurse on its ketogenic diet team.
The nutritionists who will put your child on the ketogenic diet will:
Start by giving your child very small amounts of water or other drinks without sugar.
Start your child on the new diet in the next 24 hours. There are ready-to-use, pre-mixed ketogenic formulas for babies.
Because hypoglycemia can happen after starting a ketogenic diet, blood sugar levels will be closely watched for the first 48 hours.
How often and how much calcium and vitamins should be taken should be decided.