Diamonds are one of the most iconic and sought-after symbols in history. Representing beauty, power, love, commitment, and even eternity, diamonds have held a special place in our culture for centuries.
From royalty wearing them as signs of their status to modern engagements where they are exchanged to symbolize everlasting love; diamonds evoke feelings that no other gemstone can match.
In this article, we will explore the symbolism, history, and cultural significance of diamonds throughout the ages.
We will uncover how these precious stones have become so deeply rooted in our lives and why they remain such an enduring symbol of luxury today.
History of Diamonds
Diamonds have been a part of human history for centuries, with evidence suggesting they were being used as decorations in India as early as the fourth century BC. In Ancient Rome, diamonds began to be associated with love and marriage; while in the Middle Ages, it was believed that these precious stones held magical powers or spiritual significance due to their rarity and hardness.
The 1725 discovery of diamond deposits in Brazil marked an influx of products that further increased availability and affordability across Europe, Asia, Africa, and other parts of the world. By 1867 industrial production techniques allowed for mass-producing polished gems leading to more accessible prices – though still maintaining exclusivity through restrictions on who could purchase them based on wealth or social rank.
This has resulted in diamonds becoming one of the most sought-after symbols throughout history, representing beauty, power, and even eternity when exchanged between two people in love forevermore!
Symbolism of Diamonds
Diamonds have been a timeless symbol of love, wealth, and power for centuries. Their symbolic significance has been embraced in many different forms throughout history, from being used as currency to adorning the crown jewels of royalty.
Diamonds can be seen as a sign of eternal commitment or loyalty between two people who are in love since they are one of the most complex substances on earth and therefore will never break down or fade away no matter how much time passes by. They also represent affluence and prosperity because diamonds are rare and expensive gems that only the wealthiest individuals can afford.
Furthermore, diamonds have become associated with strength due to their durability which is why they were often depicted in jewelry worn by kings and queens during ancient times to signify their power over other rulers. Even today diamond rings remain popular symbols of marriage proposals given from one person to another as an everlasting token of devotion and affection
Cultural Significance of Diamonds Around the World
Diamonds have long been associated with wealth, romance, and status. As such, they have come to hold a unique cultural significance in many parts of the world.
In India, diamond jewelry is a symbol of prosperity and good luck, while in China it is believed that diamonds bring courage and strength. The Middle East has also historically placed great importance on diamonds as symbols of faithfulness and commitment between two people.
In Europe, diamonds are often seen as an expression of everlasting love or marriage commitment; wearing a diamond ring is thought to represent the unity between two individuals. Similarly, affluent African cultures view diamonds as tokens of loyalty and respect within relationships – even among friends or family members who may not be romantically involved! In America too, there has long been an admiration for the beauty and glamour associated with diamonds; they are commonly used for engagement rings or other special occasions like anniversaries or birthdays.
Diamonds can also signify business success: some powerful businessmen wear them to demonstrate their financial status or power. Beyond jewelry, however, these sparkling gems also offer symbolic meanings related to concepts such as eternity, strength, and clarity – all held dear by many cultures around the globe today!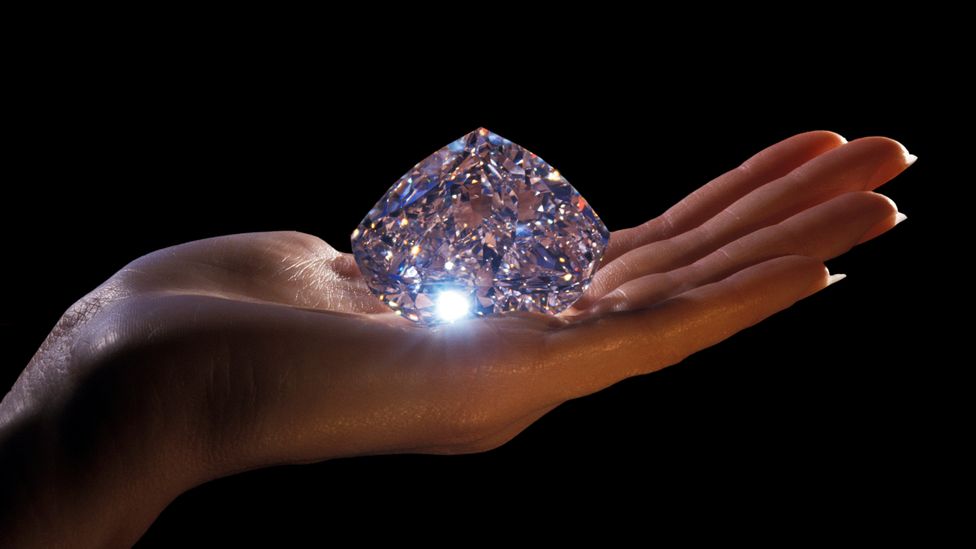 Conclusion
Diamonds are more than just beautiful gemstones — they have become a symbol of love, commitment, and prestige over the centuries. From Ancient Egypt to modern-day societies, diamonds have been used in jewelry as symbols of wealth and luxury.
Throughout history, diamonds have also been associated with power and even immortality. While diamond engagement rings remain popular today for their symbolism and beauty, Lab grown diamond engagement rings uk offer an ethical alternative that is gaining popularity due to its environmental friendliness.
Whether it's mined or grown in a laboratory, the diamond remains one of the most treasured gems around the world that will undoubtedly continue to be celebrated for generations to come.