So today we will talk about a newly launched online earning website named "PicoWorkers". I have visited and started working on the website and found out, it is exactly freelancing just like Upwork and Fiverr, that you can start earning from home.
This website doesn't need any skill or writing skills, it is provides micro jobs, simple and basic tasks as simple as liking a Facebook Post or Page. There are some other websites like Microworkers and Rapidworkers which have similar business model. I'll share details about them some other time. But now, let's discuss PicoWorkers which might be your another source of income.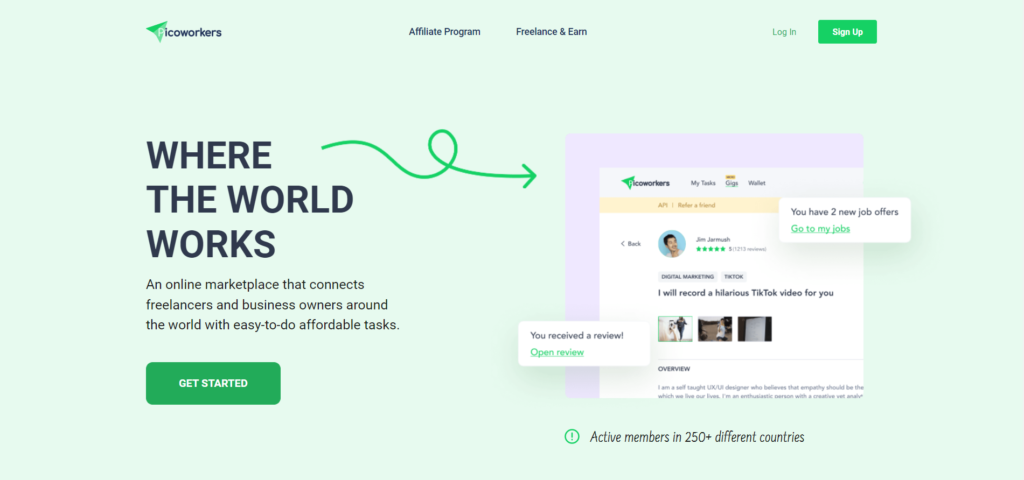 We will discuss most asked questions about any online earning website, here are some for PicoWorkers we will discuss:
What is PicoWorkers and How it Works?
Is it paying or a Scam?
How to make money on Picoworkers?
How much can i earn from PicoWorkers in a month?
How to Withdraw from Picoworkers.com?
Let's start
1. What is Picoworkers and How it works?
It is a crowd-sourcing website, which is similar in working to Upwork and Fiverr and other freelancing platforms. Where Employers and Workers together meet their needs. On sign up you get a $2 bonus which you can spend on posting tasks for workers.
Employers:
Employers are the ones who post the work they need to get done. Freelancers perform the task and the employer pays them money after they complete the task successfully.
Workers:
Workers are the ones who are looking for work and it is specially for those who are not skilled and can't find jobs. This website helps you to get work from home. You just have to complete short tasks like adding chrome extension to your browser or signing up on some other website.
Note: Make sure you keep your data private or add into a secure website and work on this website with precautions, in case of any mishap, we are not responsible.
2. PicoWorkers is Legit or scam?
Yes, this website is Legit and it pays you within a week. Well the business model is sustainable and it is similar to microworkers. We cannot say anything about the future of anything but what I see is that this website pays their worker. As this website doesn't have many employers so workers may get difficuilty in earning more.
3. How to make money on PicorWorkers?
For new users, this website helps you complete high paying tasks at first. Like completing a task pays you $0.3 for a task like adding extension to your browser. You have simple and basic tasks, here is a list of these jobs:
Add extension to your browser
Completing surveys
Sign up on a website
Sponsored review
Facebook likes
Twitter likes
Youtube Subscribe
Youtube Comment
Search and Click Job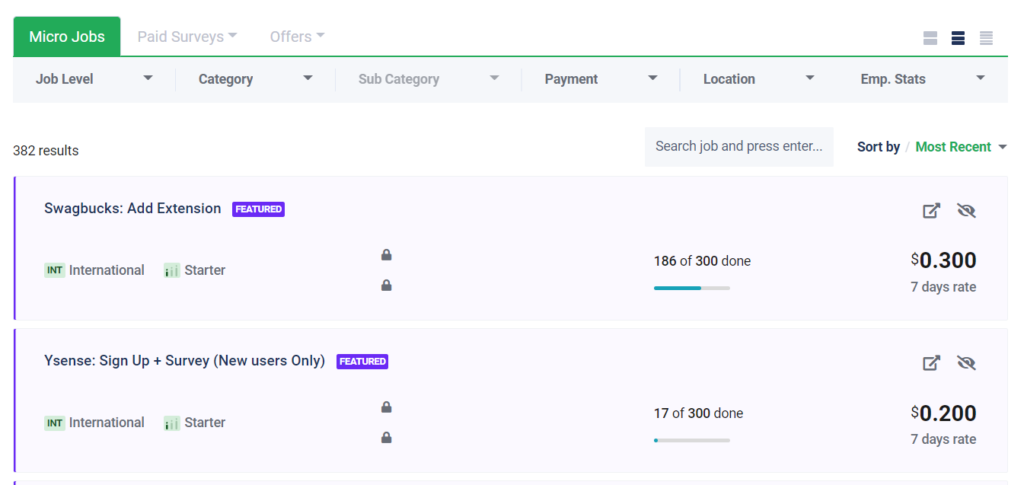 In above screenshot you can see I have received task which i SignUp and fill a survey which is for a new user and I get $0.2 for working on this task.
4. How much can you earn from PicorWorkers?
Working without any skill, you don't get highly paid so from performing these tasks and working from can help you earn around $30 each month/ If you are looking for earning online and want to earn good amount of money then you have to improve your skillset and learn Digital Marketing or Google ads.
5. How to Withdraw from PicoWorkers?
You have to be real with the platform. Make sure you complete your profile with original content and information. They ask for profile image and Identity card to give you a withdraw.
You need a minimum of $5 to withdraw and there are 7 different ways for withdrawal:
Paypal
Paysafecard.com
Payza
Skrill
Amazon Gift Card
US Bank Cheque (via mail)
Crypto Currency
You can get your earned money through these methods and there are different processing fees for all of them.
See more about earning $20 a day.
If this articles helped you in starting your online career and helped you earn money while working from home, then do let us know in the comment section below