Since the last decade, Pakistan's climate has been deteriorating, but the recent floods have taken the country by shock. It has already destroyed everything in its path. The United Nations and many other concerned bodies have cautioned it to reduce its carbon footprint. However, recent summers and early heat waves have exacerbated the situation.
Not only that, but due to early heat waves in early March 2023, things worsened as glacial melt rendered these floods more violent. That issue is now out of control. Flooding has severely impacted three of the four provinces.
According to the latest information, people in Nowshera are being advised by the KPK government to evacuate because the Kabul River is projected to rise very soon.
It is a very crucial time for Pakistan to invest in a climate action strategy. If we do not take precautionary actions and reduce our carbon footprint. Then, in the next years, we will become accustomed to such heavy flooding. Heat waves and recurring heat waves have put Pakistan in the current situation.
The political elite should concentrate on evacuating vulnerable areas. Also, make certain that flood affectees receive appropriate assistance. As people in many areas are left with nothing, the massive flood has destroyed everything.
There are some places in south Punjab and KPK that are still on the verge of experiencing heavy rain in the next 48 hours.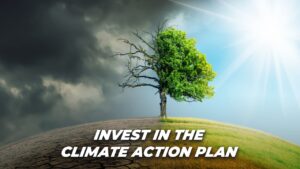 By bringing all of the divisions together, people may begin to act as a nation and begin to help others.
The government must adopt a proactive approach to resolving this issue once and for all. And begin developing a stronger climate policy for Pakistan. Otherwise, things will be difficult, as the country is already through political uncertainty, high inflation, and so on.
The government must take a proactive approach to finally solve this situation. And start constructing a more robust climate policy for Pakistan. Otherwise, things will be difficult, as the country is already dealing with political insecurity, high inflation, and other issues.
Better climate action plans and investments in the climate sector will protect Pakistan from further harm. Because recent floods have impacted more than infrastructure. However, it is followed by a number of major concerns.
For example, we will see price hikes in the next few days, which are currently at record high levels. Along with this, the tourism sector will experience a downturn in the following months. Recent flash floods are threatening many people's lives, and people are already suffering as a result of inflation.
It is critical to invest in a climate action plan. It's either now or never. Any further delay will worsen the country's situation. So, it is high time for countries like Pakistan to alter climate policies and try to implement strategic intelligence to make things better for the next generation before it is too late.